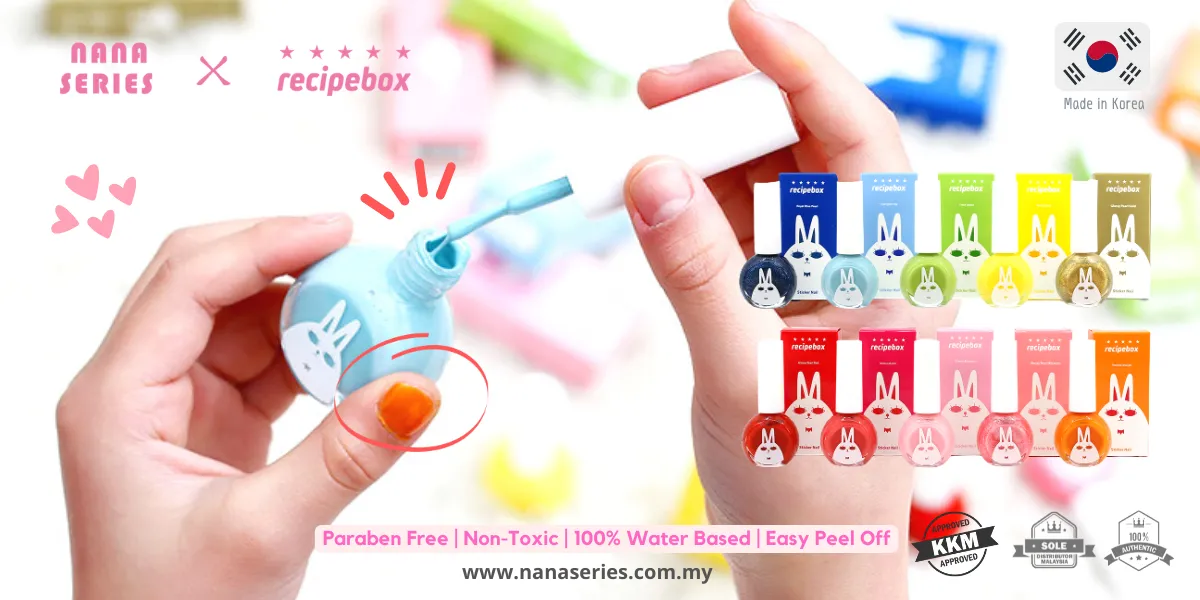 Nana Series X Recipebox
RECIPEBOX makes children's cosmetics with the safest ingredients to satisfy children's aesthetic instincts and curiosity.
Fun and Safe Beauty Recipe for Children

Children Cosmetic Brand 'RECIPEBOX'

Originated from Korea
Brand Story
More than 50% of elementary school's students experience with color make-up. In fact, make-up is becoming a culture for children. However, it is a big challenge to parents who wanted to source the right cosmetics products that can be used safely for their children.

RECIPEBOX is designed to make the children's cosmetics that can be used with confidence.
What RECIPEBOX Promise

Safe Ingredients
EWG green grade, natural ingredient, non-irritation test completed.

Reasonable Price
Emphasis in cost structure control.

Excellent Design
Super cure characters and attractive packages created by industrial experts.